Sunday School provides a relaxed small group environment where people have the opportunity to connect with other people in our church. Sunday School keeps our church small, even as it grows larger, and is the best place to develop and nurture God-given relationships in your life. Each class is organized by age so that each person finds themselves in a group of individuals experiencing som
e to of the same life experiences. Come and see the difference studying God's Word in Sunday School can make in your life.
Sunday School meets every Sunday morning at 9:15 AM.
WE HAVE A CLASS JUST FOR YOU AND YOUR FAMILY:
As you arrive, one of our greeters will be happy to assist you in finding your class…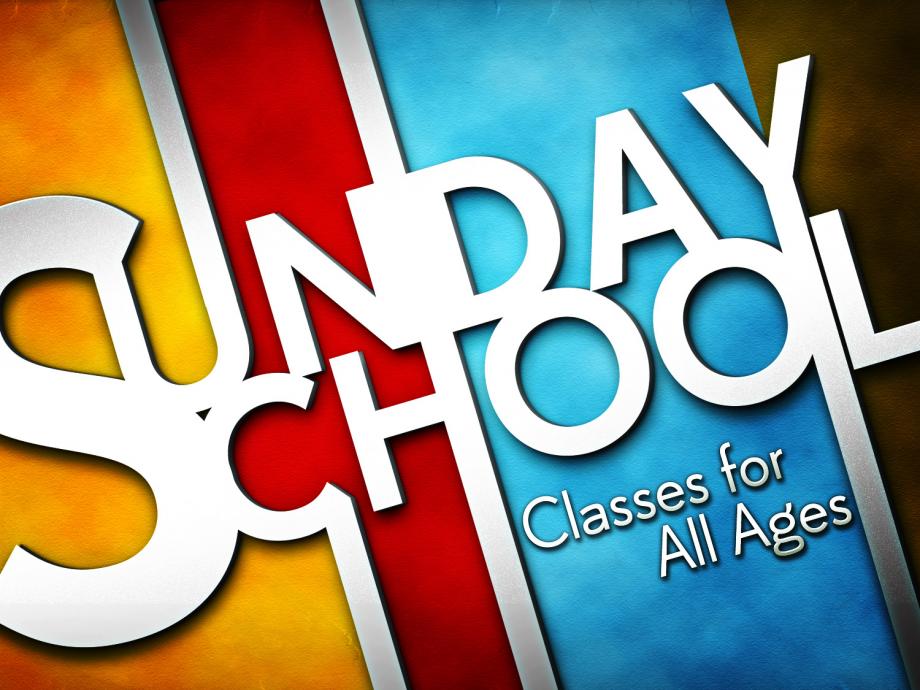 Infants – 3 years old Nursery 100-101
Preschool Nursery 102
Kindergarten Room 201
1st – 2nd Grade Room 203
3rd – 4th Grade Room 204
5th Grade Fellowship Hall
6th – 8th Grade Fellowship Hall
9th – 12th Grade Fellowship Hall
College & Career(18-25) Room 205
Young Adults (25-30) Room 200
Adult I (30-45) Room 207
Adult II (45-60) Youth Building/Old Sanctuary
Adult III (60-70) Room 104
Adult IV (70-up) Room 105
Adult VII (Ladies Only) Room 103